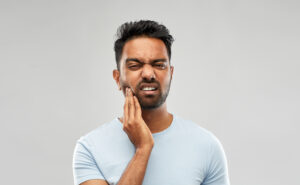 Dentists around the country are recognizing May as National Save a Tooth Month. During this period, they are taking extra steps to highlight the necessity of receiving restorative care in a timely manner. This is especially important for patients suffering from advanced tooth pain and decay. As you continue reading, learn how, for eligible patients, a root canal in Grand Prairie may be the best way to save a tooth!
Why It's So Important to Save Natural Teeth
While dentistry has developed remarkable ways to replace missing or damaged teeth, the initial goal is always to preserve a smile in its natural state, and to keep the teeth as healthy and functional as possible. To better ensure success, dentists emphasize the importance of maintaining regular visits for cleanings and examinations. In addition to helping stave off tooth loss, these appointments allow for early detection and treatment of oral health threats, which can prevent unnecessary pain and higher treatment costs.
There is also evidence that maintaining healthy teeth and gums can have an impact on your life expectancy. Studies show that people with all their natural teeth tend to live longer. According to dentalhealth.org, people with "20 teeth or more at the age of 70 have a considerably higher chance of living longer than those with less than 20 teeth."
In addition to receiving consistent and adequate preventive care, it's necessary to control the growth of oral bacteria, as they are one of the main contributors to tooth loss. Thankfully, there is a viable treatment option for cases of more advanced forms of tooth decay.
Root Canal Treatment to Preserve Your Smile
People don't plan to be neglectful of their oral health. In most cases, life just gets in the way. Unfortunately, this can lead to cavities. If they aren't addressed soon enough, the next step is advanced decay that can't be restored with a simple filling.
When oral bacteria (the primary catalysts for tooth decay) are allowed to overpopulate an area, there can be intense pain. This is a typical warning sign of advanced decay, something that root canal therapy is better suited to address.
If received soon enough, root canal therapy can be highly effective at fully restoring the tooth's functionality and alleviating the pain.
How Does a Root Canal Work?
In most cases, root canal therapy takes two visits to complete. Here's what you can typically expect to happen:
X-ray images are taken to pinpoint where the decay is.
Local anesthesia is applied to numb the treatment site.
An incision is made into the tooth to gain access to the decayed tissue.
The damaged tissue is removed, and the area is thoroughly cleaned.
A filling called gutta-percha is added.
A temporary/permanent filling or crown is placed in the same or a follow-up visit.
Whether you're in need of better preventive maintenance, a root canal or some other form of restorative care, your dentist in Grand Prairie is issuing a challenge: to be proactive. To be certain about the direction of your oral health, now is the time to act by reaching out to schedule a visit!
About the Author
Dr. Christopher Gonzales earned his dental degree from Texas A&M Baylor Dental School in Dallas. Throughout his career, he has placed an emphasis on preventive and early restorative care to help his patients save time and money. Dr. Gonzales practices at 360 Family & Implant Dentistry, and he can be reached for more information or to schedule a visit through his website.
Related Articles
Hours of Operation:
Monday: 8:00 am – 5: 00 pm
Tuesday: 8:00 am – 5: 00 pm
Wednesday: 8:00 am – 5: 00 pm
Thursday: 8:00 am – 5: 00 pm
Friday: by appointment only
Saturday: 8am-12 noon
Sunday: by appointment only
Address:
LOCATED AT THE CROSSROADS OF HIGHWAY 360 AND CAMP WISDOM IN THE SHOPPING COMPLEX
Archives
Categories
About Our Blog
We are so happy you're here!! Our unforgettable memories in life seem to take place so we decided to Start of Happiness had to be established.
Latest Posts
Search Keywords