Porcelain Veneers – Grand Prairie, TX
A Brand-New Smile and Renewed Self Image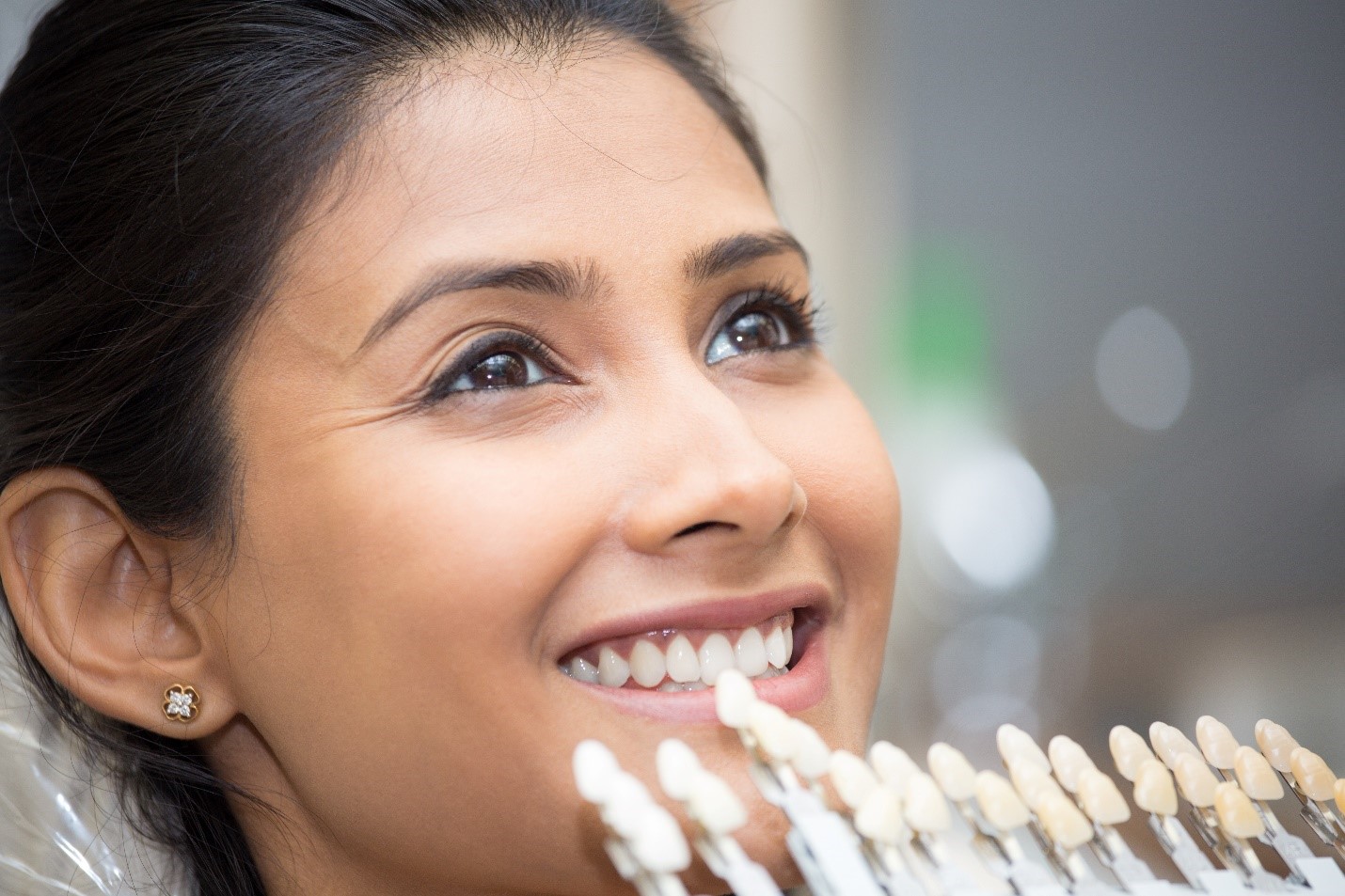 It's one of those special moments in life where the cameras are out and pictures are being taken. Unfortunately, you're not very eager to pose and grin for a photo. Your smile imperfections have you feeling a little insecure, but there's a solution: porcelain veneers. The custom-designed fixtures deliver fast and amazing results. To get the process started of taking your appearance to the next level, contact us today at 360 Family & Implant Dentistry to schedule a visit with Dr. Christopher Gonzales!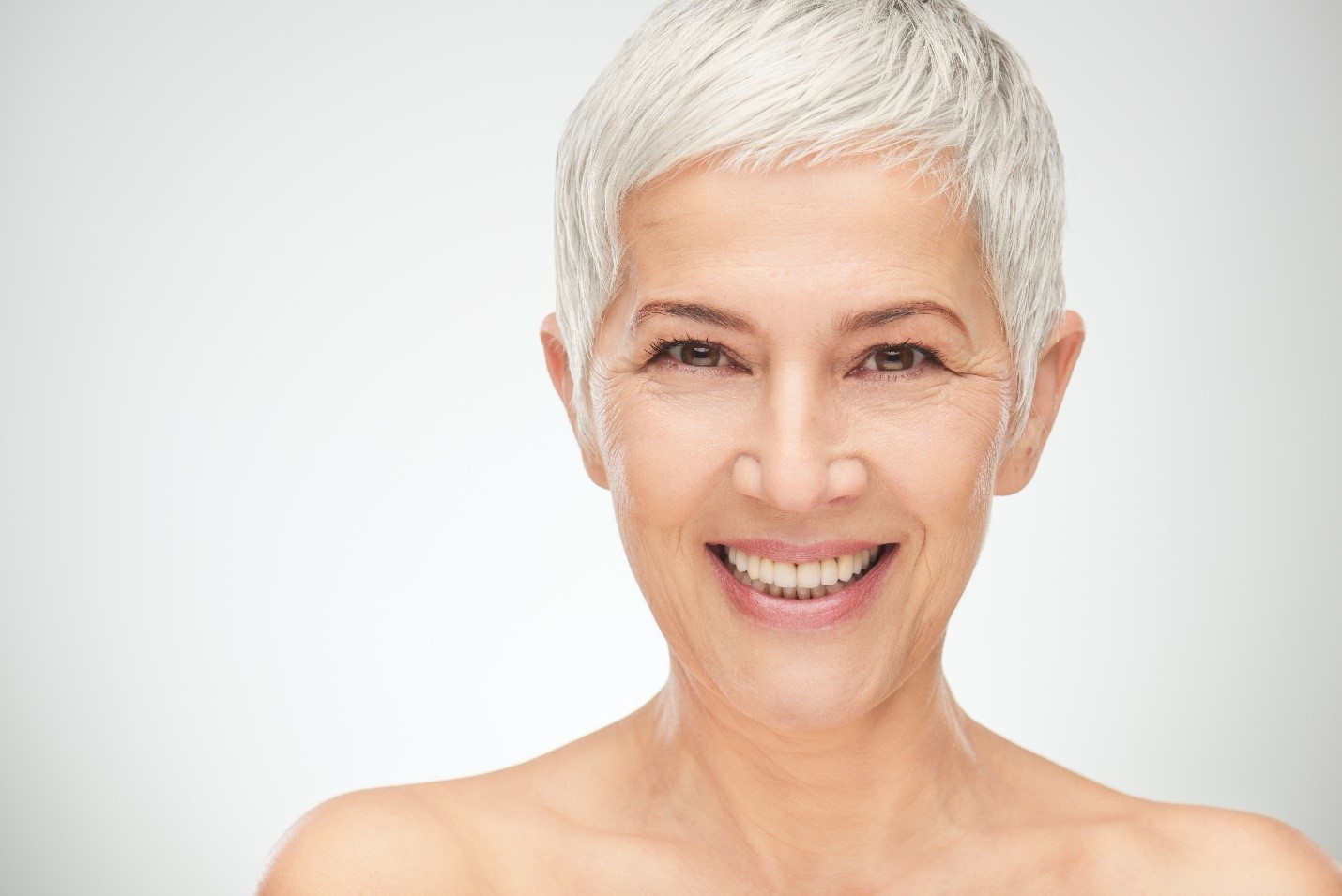 What are Porcelain Veneers?
The results achieved with porcelain veneers are almost magical. The thin, ceramic shells fit directly over the front-facing teeth to mask slight crookedness, minor gaps and misalignment. Additionally, veneers provide an effective alternative for patients with stubborn teeth stains that can't be removed with teeth whitening. To further ensure that you'll achieve the final appearance you desire, Dr. Gonzales will use a special shade guide to find the perfect color to match your other teeth, and leave you beaming from ear-to-ear.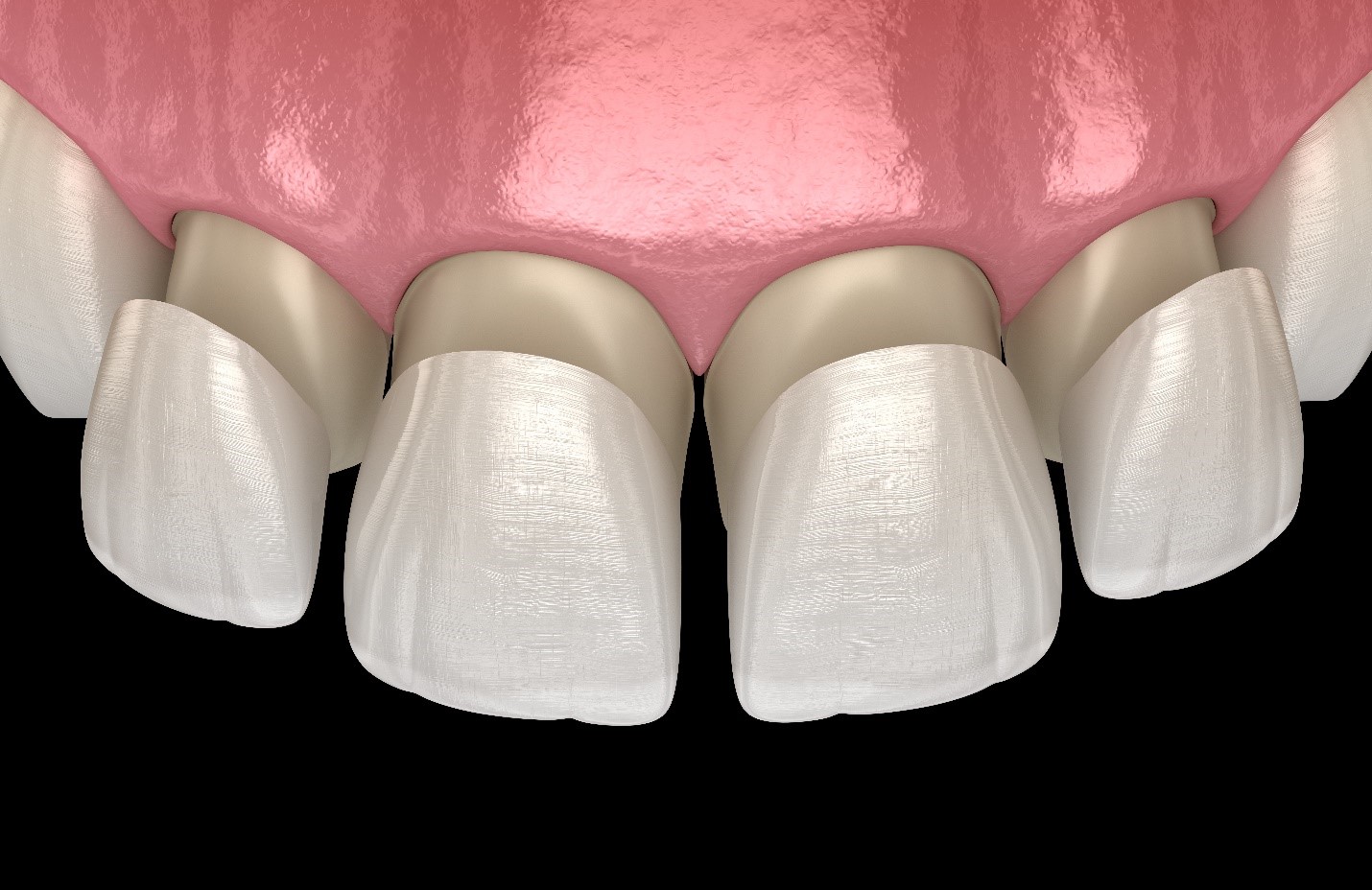 How the Porcelain Veneers Procedure Works
We start the process by removing a thin layer of enamel to make way for your new veneers. Next, bite impressions are taken and used to design the custom shells with pinpoint accuracy, followed by the placement of a set of temporary veneers. They will protect your teeth while our trusted lab partners create the final fixtures. Once the permanent veneers return to our office, we'll invite you back for your cosmetic dentist in Grand Prairie to place them. Before you leave, we'll make any final adjustments that are needed, so that by the time you leave our practice, you'll no longer have any reservations about showing your ivories.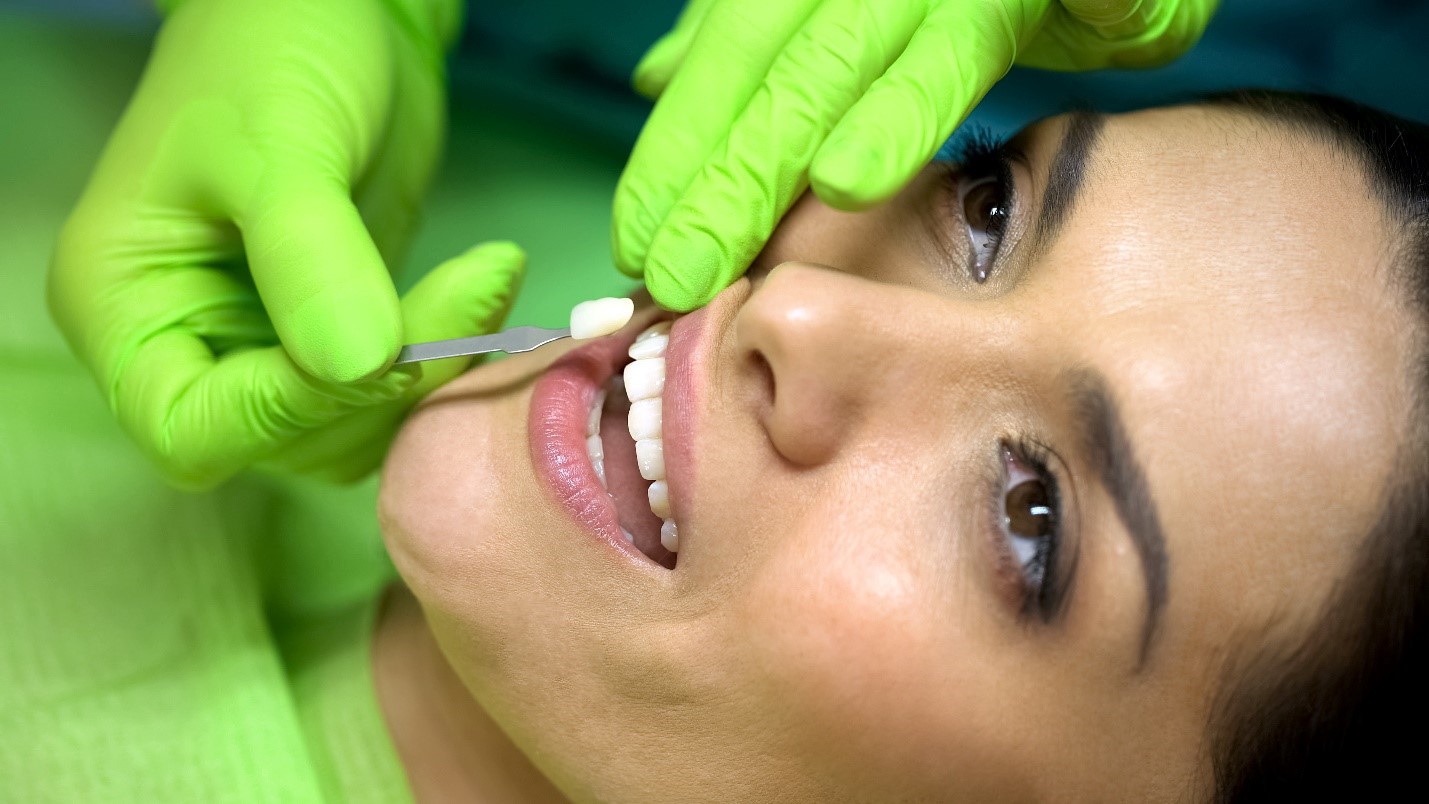 Can You Count on Porcelain Veneers to Last?
It's only logical for you to be concerned about the longevity of your porcelain veneers. We're happy to let you know that, with proper care, they can last up to 15 years. The following explains what you can do to get the most mileage out of your veneers:
Brush and floss your teeth at least two times a day.

If you suffer from teeth grinding (bruxism), seek treatment.

Visit our office every six months for checkups and cleanings.

Avoid using your teeth as tools or attempting to chew on non-edible objects.


Avoid using any whitening agents, as they could cause premature wear and leave a matte finish.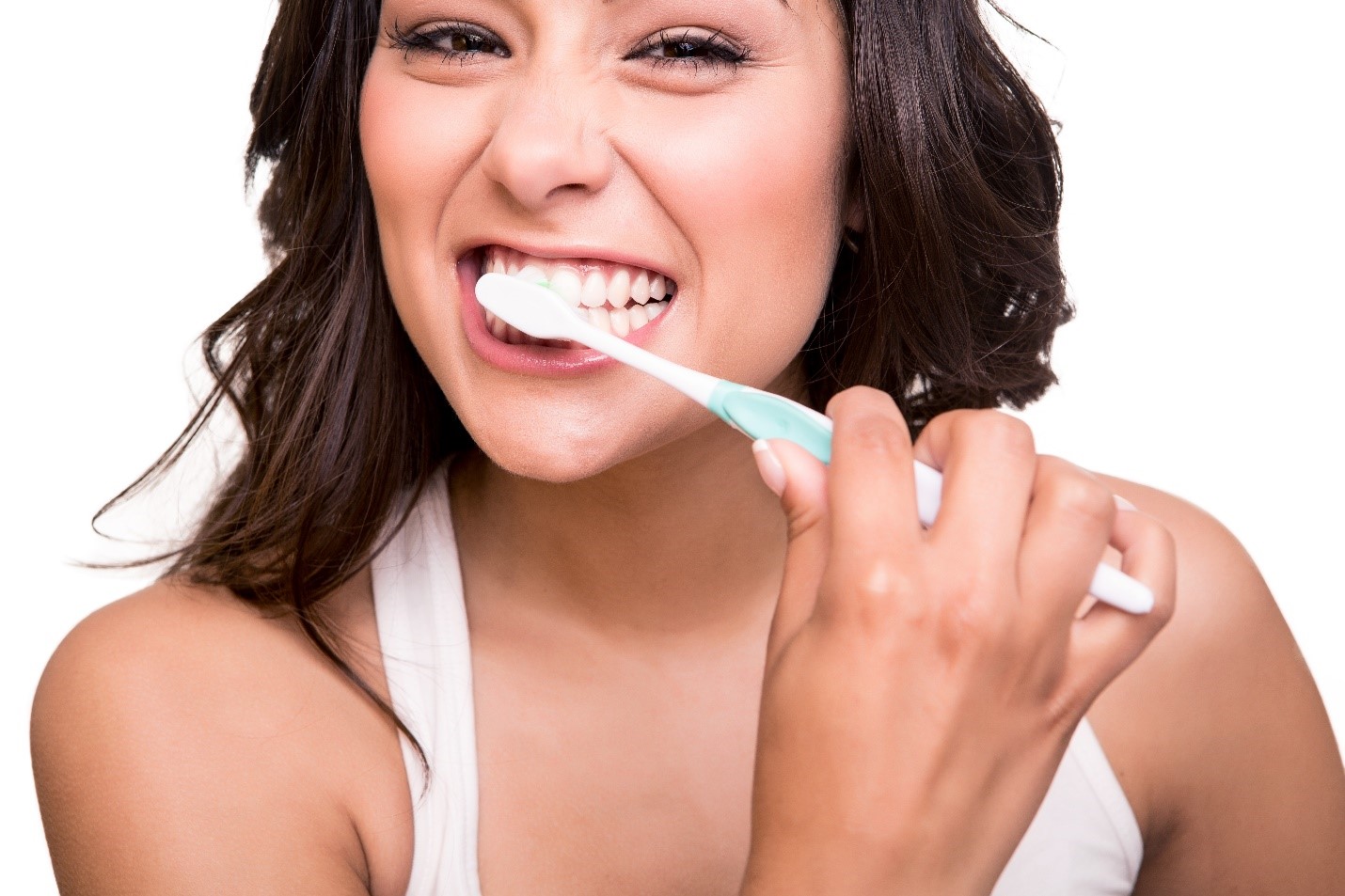 The Cost of Porcelain Veneers
As you consider the placement of porcelain veneers, it should be noted that dental insurance typically won't cover the cost. You should also be aware that due to the high degree of customization that the process involves, it's virtually impossible to give a generalized estimate. Two details that will factor greatly into determining the cost are the current condition of your teeth and the number of veneers that will be used. These and other details can be ironed out when you come in for a visit.
To experience your own magical transformation, contact us today to schedule an appointment with Dr. Gonzales. With porcelain veneers in Grand Prairie, your dream smile can become a reality!
If you have questions, we're here to provide the answers you need. Simply fill out this short form, and we'll get back to you.