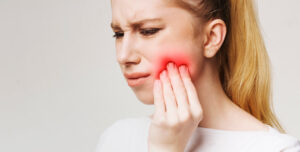 If you're experiencing intense tooth pain, the most common culprit is advanced dental decay, which typically can't be addressed by having a cavity filled. Thankfully, there's an effective way to restore your oral health: with a root canal in Grand Prairie. But how long will it take to complete the procedure so you can get back to leading a normal, pain-free life? Continue reading to find out!
The Common Timeframe
In most cases, a dentist will be able to complete root canal therapy in around 90 minutes. Here's what the procedure entails:
X-ray images are taken to pinpoint where the decay is.
Local anesthesia is applied to numb the treatment site.
An incision is made into the tooth to gain access to the decayed tissue.
The decayed tissue is removed, and the area is thoroughly cleaned.
A filling called gutta-percha is added.
A temporary/permanent filling or crown is placed in the same or a follow-up visit.
After the restorative work is completed, bite impressions are taken, and the data is sent to an in-network lab that will fabricate a porcelain crown. When the permanent restoration is ready, you'll be invited back to have it placed. This part of the procedure usually takes 20-30 minutes to complete.
Caring for Your New Restoration
Once the pain has been addressed and your tooth restored, the next step is maintenance. With diligent and consistent effort, you can better avoid being in the same situation in the future. A simple means of prevention is to limit sugar consumption, as it's what oral bacteria feed on.
It's also important to make proper dental hygiene a priority. This should include brushing your teeth in the morning and before going to bed in the evening. Additionally, be sure to floss at least once per day, as it will help remove food debris and bacteria that can't be cleaned with a toothbrush.
Time Well Spent
Like most people, the idea of receiving root canal therapy doesn't excite you. Considering that matters could be much worse, though, can help overcome any apprehension. By taking action and reaching out to your dentist in Grand Prairie as soon as any intense pain strikes, you can prevent more complicated problems, such as a dangerous abscess, tooth loss or infection in other parts of your body.
By committing around two hours of your time to having your dental health restored with root canal therapy, you can enjoy a less stressful and painful life, and save time and money down the road!
About the Author
Dr. Christopher Gonzales earned his dental degree from Texas A&M Baylor Dental School in Dallas. He then went on to complete a three-year program in Prosthodontics from the same institution. Dr. Gonzales helps patients get back to leading a normal life by performing root canals at 360 Family & Implant Dentistry, and he can be reached for more information or to schedule a visit through his website.
Related Articles
Hours of Operation:
Monday: 8:00 am – 5: 00 pm
Tuesday: 8:00 am – 5: 00 pm
Wednesday: 8:00 am – 5: 00 pm
Thursday: 8:00 am – 5: 00 pm
Friday: by appointment only
Saturday: 8am-12 noon
Sunday: by appointment only
Address:
LOCATED AT THE CROSSROADS OF HIGHWAY 360 AND CAMP WISDOM IN THE SHOPPING COMPLEX
Archives
Categories
About Our Blog
We are so happy you're here!! Our unforgettable memories in life seem to take place so we decided to Start of Happiness had to be established.
Latest Posts
Search Keywords